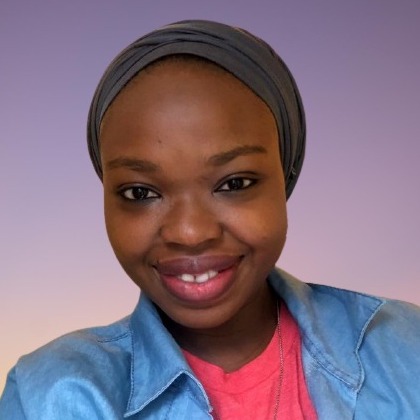 She is one of eleven fellowship winners for 2022 in the international competition, which is intended to increase the diversity of students pursuing graduate degrees in data science and computational science, including women and students from racial/ethnic backgrounds that have not traditionally participated in the computing field.
Amina is interested in computational models for clinical research and is a member of Ritambhara Singh's lab and the Artificial Intelligence Lab in Brown's Center for Biomedical Informatics, working with Carsten Eickhoff. Professors Singh and Eickhoff said, "Amina joined our labs last year after finishing a master's in Computer Science at the University of Cape Town. We were impressed by her research experience and keen focus on tackling problems in the clinical domain. As a first-year student, she hit the ground running, developing an information retrieval framework to help clinicians diagnose poorly documented diseases. She is a bright, hard-working, and passionate student, and we are excited to see the rest of her Ph.D. journey unfold."
The fellows will be recognized at SC22, the International Conference for High Performance Computing, Networking, Storage, and Analysis, in November. 
Congratulations, Amina!