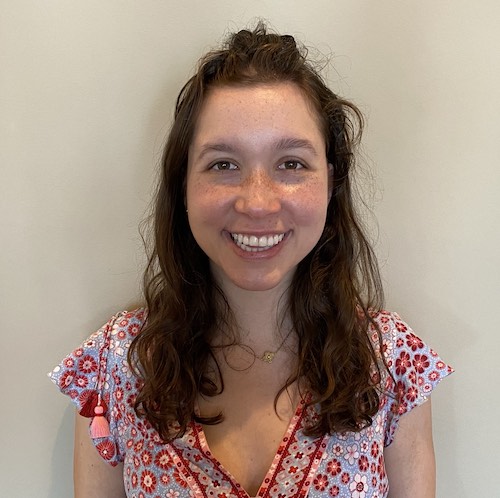 The certificate, now in its second year, is designed to prepare students who are not already concentrating in a data-intensive subject to tackle challenges in an increasingly data-centric world. Along with a few core programming and data science courses, the certificate requires students to engage in an experiential learning component, which can take the form of a summer internship, independent study, or teaching experience. 
To meet the experiential learning requirement of her Data Fluency Certificate, Political Science concentrator Rachel Okin (Class of 2022) volunteered at Connect For Health, a social support and community outreach program at the Lifespan Community Health Institute in Providence. With the goal of advancing health equity, Connect For Health connects low-income families to services that help alleviate their unmet resource needs, such as food, heat, transportation, etc., aiming to improve the health of the community by addressing the root causes of poor health outcomes.
Rachel Okin, who decided to pursue a Data Fluency Certificate after enjoying CSCI 0111 and DATA 0200, knew she wanted to give back to the greater Providence community before she graduated. When Dr. Linda Clark, the director of undergraduate studies for the Data Science Initiative, suggested that Rachel connect with a local organization through the Swearer Center, Rachel said the opportunity "felt perfect."
"Having studied political science, I felt like there were a lot of issues that could use more help and volunteer work," she said. "I felt like this new skill I had learned from the certificate would be a great thing to try to provide to places that wouldn't otherwise be able to afford their own data scientist for this work."
During the fall semester, Rachel focused on working with data collected by Connect For Health that they had previously not engaged with. After meeting with Program Manager Michelle Wheelock to better understand the nonprofit's needs, Rachel was tasked with cleaning up, analyzing, and presenting the data in a meaningful way. Rachel ultimately worked toward creating a dashboard that automatically populates tables and graphs with trends in the data in real time. 
According to Michelle, the dashboard has been invaluable to Connect For Health. Having an understanding of trends in their data will make it easier for the organization to plan in advance, giving staff a better sense of what months of the year will be busiest, for example. Having access to polished data visualizations also helps the organization advertise the impact of their work when applying for more funding. 
"As a small program with limited funding that relies on grants, I can't overstate how helpful it is for us to have our data displayed in a really digestible way rather than numbers and percentages," she said. "It helps us stand out from other organizations."
Naming her time at Connect For Health as one of the most rewarding experiences she's had at Brown, Rachel recommended that all students in the certificate program get out of the classroom and apply what they've learned to the Providence community, even if they don't feel confident that they are ready. 
"When I started at Connect For Health, I was terrified, but I knew that even if I didn't feel 100% confident in my data science skills, I could probably still add something to the conversation," she said. After receiving such positive feedback, however, she gained confidence that her skills could make a real difference. "I learned that when you're doing work in the real world, it's totally okay to Google things. I wasn't embarrassed to say I didn't know something."
Dr. Clark also encouraged students who feel daunted by the idea of applying their data science skills beyond the classroom to pursue similar opportunities, stating that students shouldn't feel like they have to be experts in coding to take on a role that requires them to work with data. She added that other data science students should consider volunteering in the Providence area, as this type of work closely aligns with Brown's mission of increasing engagement with the Providence community.
"Students can intern at all these big companies, but it's really cool if you can bring your skills right to the local community," she said.