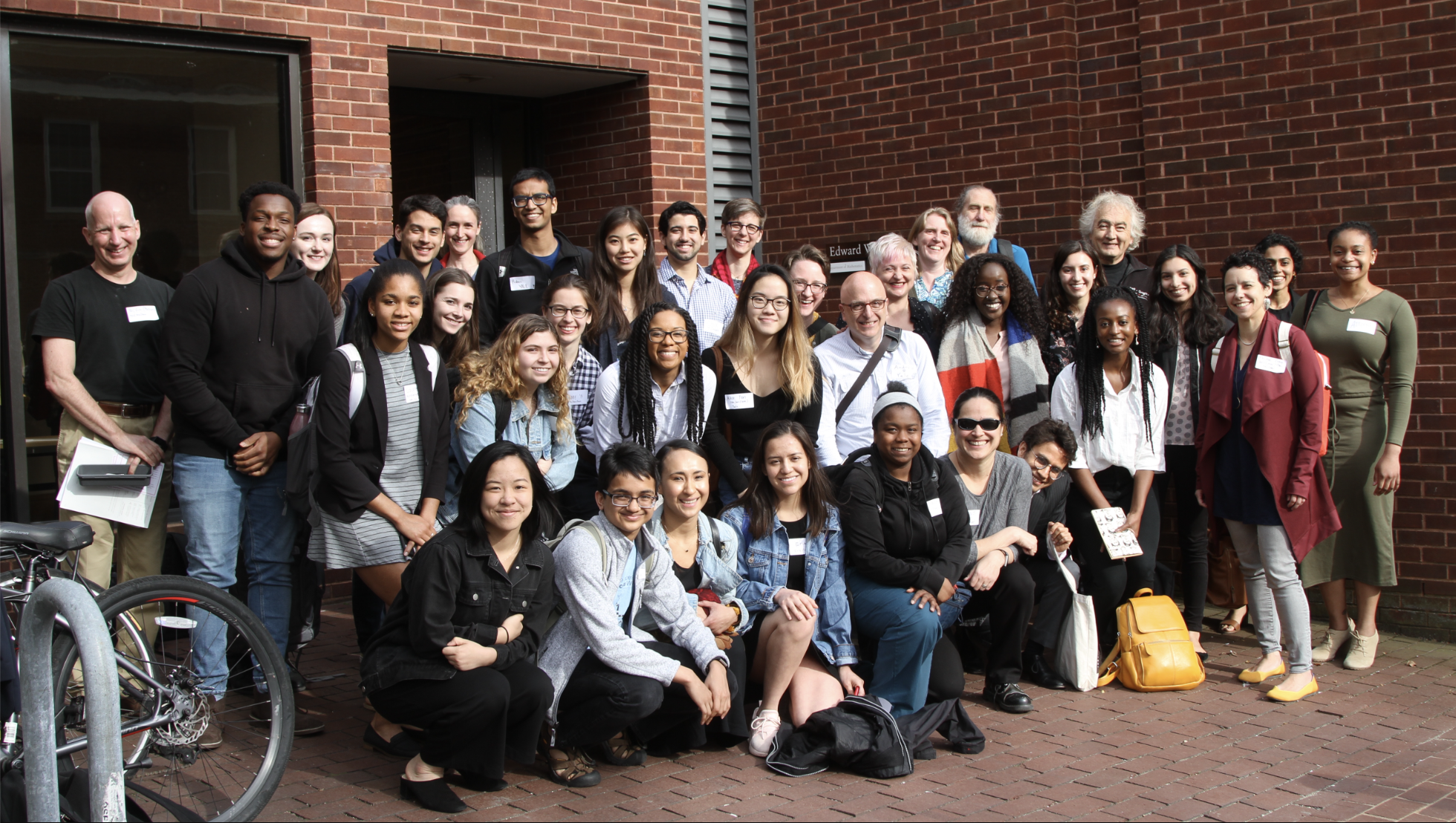 Students, staff, and faculty from the HSTEM courses at Amherst and Yale, and from Brown's APMA 1910, "Race and Gender in the Scientific Community"  as well as BIOL 0940E "Precision Medicine or Privileged Medicine? Addressing Disparities in Biomedical Research." attended a keynote lecture, showed their posters from the courses, and discussed their experiences over dinner.
The keynote lecture was given by Brown graduates Abigail Plummer, Amy Butcher, and Jamelle Watson-Daniels who were among the student creators of the Brown GISP that later became APMA 1910. Abby, Amy, and Jamelle talked about their experiences as STEM concentrators at Brown that led them to design this course to better understand the structural barriers many face in STEM areas. They also discussed the activism that went on within and outside the GISP at that time at Brown.
The Brown course has been offered for the past three years by Bjorn Sandstede, Professor of Applied Mathematics and the Director of DSI.
About 80 people from Amherst, Brown, Wheaton, Williams, Yale, and other colleges attended the event, which was open to the Brown community.