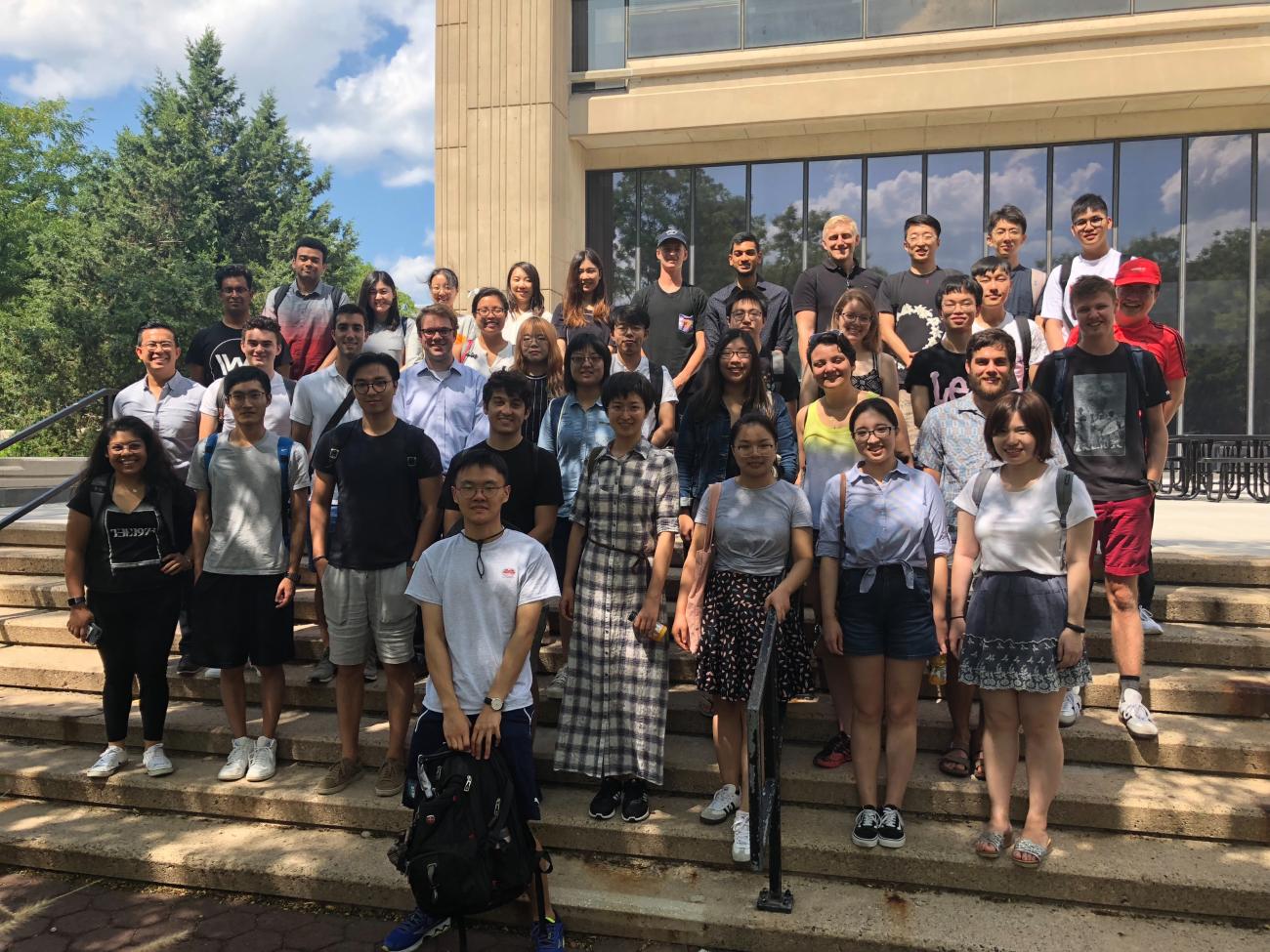 Last year's inaugural group included 27 students from a wide range of backgrounds. This year we grew in both number and variety. The 2018-2019 class is made up of 25 men and 15 women who have traveled quite some distance to Providence, with roughly 55% of students from China and domestic students making up another 38%. The rest have traveled from India, Canada, and Thailand to join us.
The DSI selected qualified candidates with a wide variety of undergraduate degrees in Economics, Physics, Mathematics, Engineering, Computer Science, Biomedical Informatics, Psychology, Sociology, Biology, Statistics, Finance, and Business, among others. Several are Brown 5th-year master's students; 2 are Brown Ph.D. students earning a Data Science certificate; and 2 are Brown Open Graduate students, getting a master's degree during the course of a related graduate program. 
Although data science is typically thought of as a technical field, there are many different industries available for data scientists and analysts. When polled, 23 of our 40 students said they'd like a career in Technology, while the others voted for popular categories such as Finance, Business, Design, and Public Health. In addition to the current Ph.D. students in the program, several others are interested in going on to Ph.D. programs. 
Congratulations on your acceptance into the Data Science Master's Program! We can't wait to see all you accomplish.
Students
Sean Abreau
Darius Atmar
Dhananjay Bhaskar
Spencer Boyum
Andrew Dabydeen
John Facey
Sean Flannery
Xiaotong Fu
Xinyan  He
Ryan Hedges
Priscilla Hernandez
Amanda Khoo
Sida Li
Francesca Lim
Jiating Lin
Hangyu Liu
Huakai Liu
Laura McCallion
Meagan McCardle
Ryan Murray
Matthew Owen
Guanghui Pan
Kevin Qualls
Zejiang Shen
Yueyi Sun
Nakarit Suthapreda
Jason Terry
Ruofan Wang
Ziming Wang
Jiaheng Wei
Chu Wu
Tiantian Wu
Hao Xi
Qingyu Ye
Yue You
Yanting Zhang
Zhen Zheng
Guanhua Zhu
Yijie Zhu
Shiyun  Zou